Last year, Bob took up Karting. In time, Cassie started going to all the races… early mornings (so unlike her!), long days and sometimes little action. But she started learning a lot, met some great people and decided she wanted to get in on the action too.
Today, Francis (from PKP/Yellowfin) and Bob got Cassie out in her kart, which she refers to as "The Monster" – it's big and heavy enough! I came along with Emily, Tege and Ry in tow for cheering and picture taking.
Here's Cassie getting the gear on (rib vest and driving suit):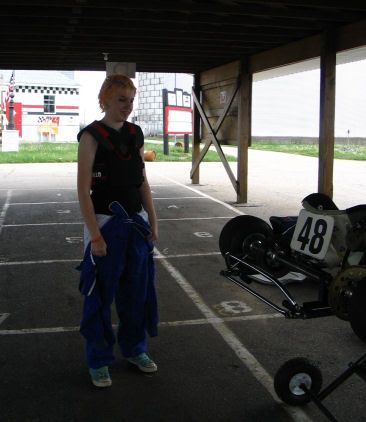 And helmet too….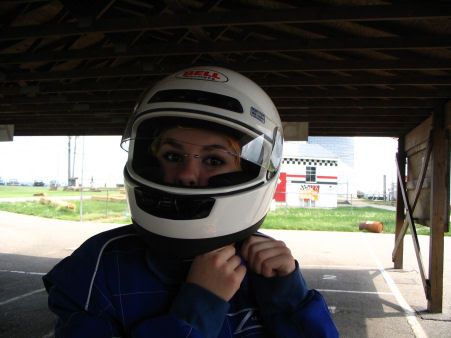 Getting some pointers from her buddy Francis:

Stalled it out once, and here's the guys – Bob with the starter: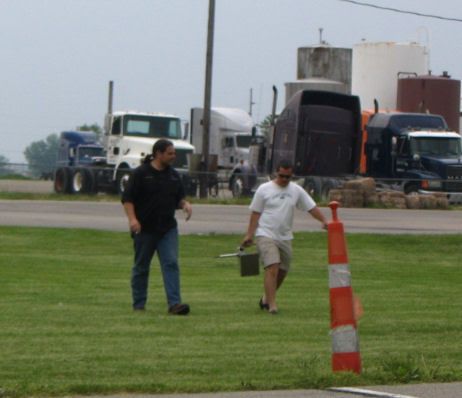 View from the Flag Stand – one I won't get very often:

Wow!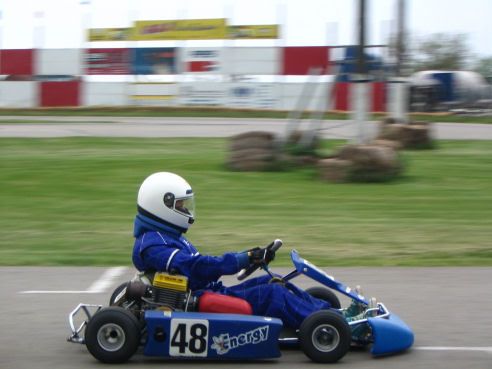 In the end, she was rained out. A cold wind blew up and with it a big thunderstorm. Ah, well… there will be other days.